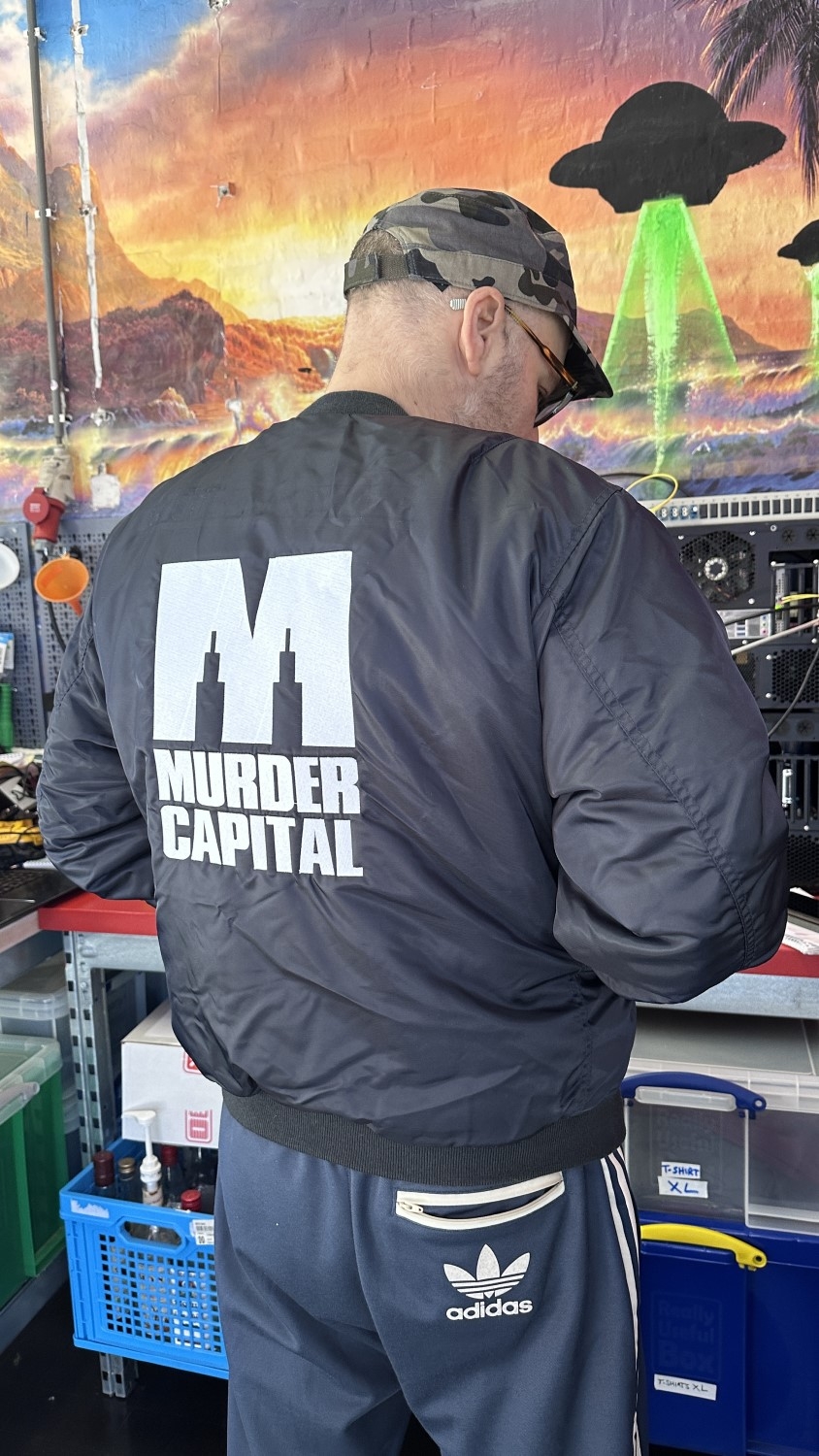 Check out that funky IFMX shop!
More modern and more exclusive as ever...
The new and improved IFMX is all about exclusive merch runs and not about volume.
Current run features a limited edition selection of MurderCapital Bombers. When these are running out we will present another special merch item. So if it's not anything of your liking it will be probably the next time...
Sometimes we will so a special sale of stuff that's still laying around here but not before our festival which starts May 18th; you can find our shop there too! (Panama Racing Club)
Happiness is Just a Purchase Away!